The Eagles won the Super Bowl and their fans celebrated by eating horseshit
Publish Date

Tuesday, 6 February 2018, 12:42PM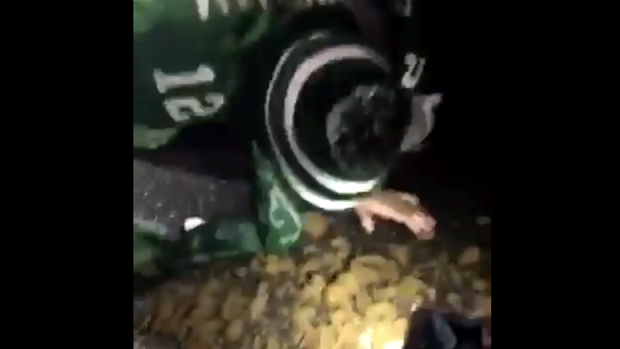 People knew that Philadelphia Eagles fans would go nuts if they won the Super Bowl. 

People knew there would be destruction, chaos and mayhem - but no one thought there would be something like this...

Following the Eagles surprising 41-33 victory over the favourited Patriots Philly fans lived up to the hype.

One fan, however, did someone no one could have predicted. He ate some horseshit...
That would be something you'd see Charlie, Mac and the gang from Paddy's Pub do, but they were more lost for words...
Paddy's Pub would probably still be pumping right now.

Also, we need to never forget one of the greatest pieces of television ever!