Radio Hauraki's Signature Series
Publish Date

Friday, 5 April 2019, 8:58AM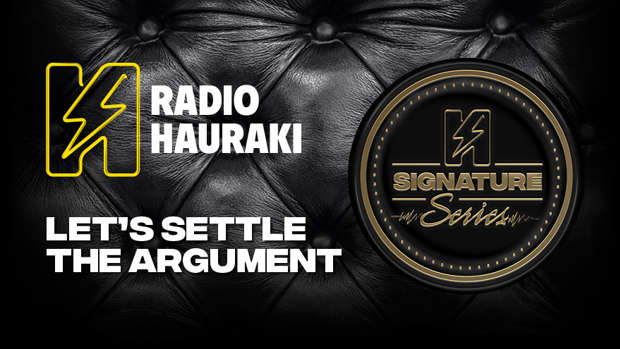 Introducing Radio Hauraki's Signature Series!
Every band has a song they're famous for, a song that defines them to the masses.
Each weekday morning the Hauraki Breakfast with Matt & Jerry announce a selected feature artist. 
From 9am voting opens and Angelina and play them throughout the day.
At 5pm we'll play the Top 3 songs as voted by you, and announce the official Signature tune of that day's artist.
Have your say this week, in Radio Hauraki's Signature Series!

Day 1: Led Zeppelin - Immigrant Song
Day 2: Guns N' Roses - Sweet Child O' Mine
Day 3: Nirvana - Smells Like Teen Spirit 
Day 4: Foo Fighters - Everlong 
Day 5: Pink Floyd - Another Brick In The Wall
Day 6: Shihad - Home Again
Day 7: AC/DC - Thunderstruck
Day 8: Queen - Bohemian Rhapsody
Day 9: Red Hot Chili Peppers - Under The Bridge

Plus, every time you vote you go in the draw to win a pair of the NEW House of Marley Exodus Headphones.