Dan Carter & Steve Devine remake the Vortex Mega Howler ad
Publish Date

Thursday, 2 December 2021, 9:17AM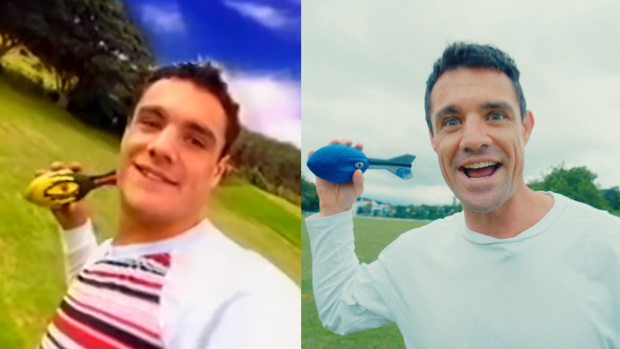 Remember that iconic/cringey ad with Dan Carter and Steve Devine for the Vortex Mega Howler back in the day?

For Movember Steve Devine had the quest to remake the ad with Dan Carter if he reached $5,000 in donations.

The Alternative Commentary Collective knew they had to support this very important mission, not only for the good of men's health, but a remake of that original masterpiece had to be made.

After The ACC shared the idea, great New Zealanders across the country and the world donated and Steve reached the goal within hours.

He even managed to push well past the $5K mark and over $8K, so here is the magnificent remake!
You can still donate to Movember and Steve Devine's Mo Space HERE: nz.movember.com/mospace/14409871