The Weakend Warriors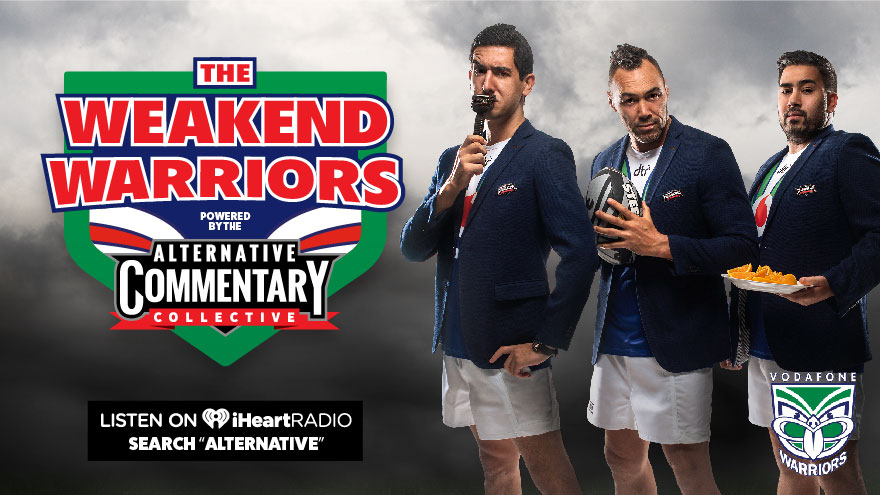 The Weakend Warriors
Chris, Manaia and Vodafone Warriors & Kiwis legend Wairangi Koopu are back with the return of New Zealand's first-ever alternative Vodafone Warriors coverage, powered by the ACC. 

Join Chris, Manaia & Wai for every hit-up and Hopoate at the Vodafone Warriors home games CLICK HERE TO LISTEN 
Unfortunately due to the COVID-19 pandemic, the Weakend Warriors are unable to commentate matches at this stage.

Chris, Manaia and Wairangi Koopu, your alternative commentary for the 2020 Vodafone Warriors season.