Cyber attack disrupts supply of beer
Publish Date

Wednesday, 10 June 2020, 8:50AM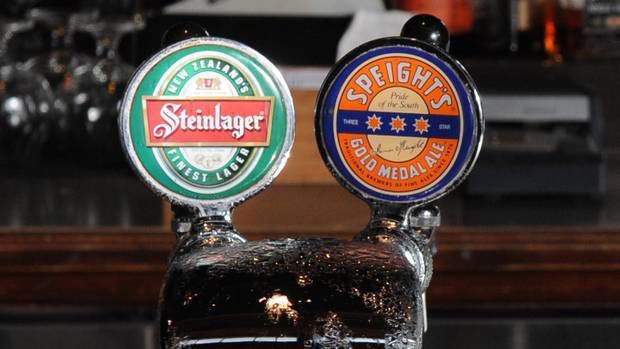 By: Chris Keall
Thoughtless cyber-criminals put Kiwis' access to beer at risk on the first day of level 1, and the threat continues.
A cyber attack interrupted manufacturing and customer orders at Lion, the company confirms.
The beverage giant was hit yesterday, and is still grappling to fully restore systems after staff lost remote access.
Lion's stable on this side of the Tasman includes beer brands Lion Red, Speights, Steinlager, Lindauer and Wither Hills wine, Havana Coffee Works and the partially owned Mt Difficulty and Good Buzz kombucha. In Australia, its business lines include a dairy operation and beer brands including XXXX Gold and Toohey's. It also owns craft beer maker and eatery Little Creatures, which brews on-site at various locations including Hobsonville Point, Auckland.
"Lion has experienced a cyber incident impacting our New Zealand and Australian businesses. We took the precaution of shutting down our IT systems, which caused disruption to our suppliers and customers," a spokeswoman told the Herald late Tuesday.
"We have no evidence at this point of any type of data breach but our investigations are ongoing and we have a team of experts continuing to work through the situation.
"Although our ability to process and deliver orders has been significantly affected we have teams working around the clock and have started to deliver some orders."
There have been several high-profile ransomware attacks recently, including two on logistics giant Toll Group. Was Lion also hit by hackers who blocked access to systems or encrypted data and demanded money for them to be placed back under Lion's control?
"We are not yet in a position to comment," the spokeswoman said. "We have notified relevant authorities and our focus is on dealing with the issue and protecting our systems and our customers and suppliers."
The attack was bad timing for Lion on this side of the Tasman, coinciding with the first day of level 1. However, late yesterday, in an investigative effort, the Herald was still able to order Little Creatures Pale Ale in Hobsonville Point.
Lion, formerly Lion Nathan, is today owned by Japan's Kirin.

This article was first published on nzherald.co.nz and is republished here with permission