Name a Cockroach after your ex and watch an animal eat it on Valentine's Day
Publish Date

Wednesday, 12 February 2020, 11:55AM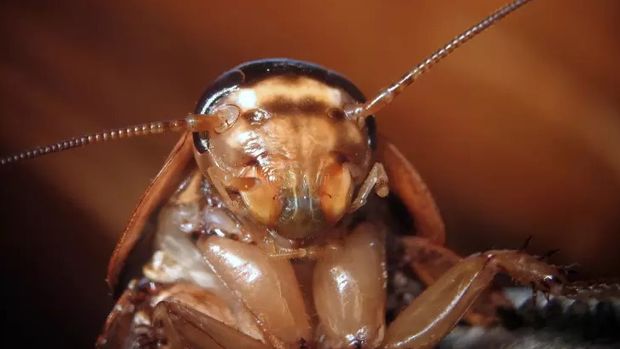 If you're failing to feel the love this year for Valentine's Day and are feeling 'bugged' by an ex-girlfriend or ex-boyfriend, one zoo has come up with the perfect revenge.
For only $5, staff at the San Antonio Zoo will name a cockroach after your ex and feed them to an animal, which you can watch on a livestream during their "Cry Me a Cockroach" event happening on Valentine's Day. The offer is even good for everyone whose ex's don't live in Texas.
If your ex was particularly bad news, you can also upgrade your feeding and name a rat that the zoo will feed to a reptile.
People who name a cockroach or rat after their ex's will also receive a certificate from the zoo that you can share across your social media channels.
"You will be able to name a cockroach after your ex, and we will serve it up as an enrichment treat to one of our animals for only $5. If you ex was a snake, you can even name a pre-frozen rodent after them, and we will feed it to a reptile for $25! The certificate you will receive can be shared on your own social media pages," the zoo states on its website about the promotion.
"On Valentine's Day, February 14th, we will be live-streaming our 'Cry Me A Cockroach' feeding frenzy! Birds and reptiles from San Antonio Zoo will join in on this feast. Will your ex be offered to our animals? Tune in this Valentine's Day to find out!" the zoo added.
The 'Cry Me A Cockroach' promotion closes on 2/13 at 6 p.m. ET, so don't delay in getting your ex's name in before the promotion closes. People will only be allowed to submit names through the San Antonio Zoo's website.
If you're worried about privacy or being outed as someone petty enough to name a cockroach after your ex and have it fed to an animal, never fear - all names are submitted anonymously, with only the first names displayed during the feeding event.

This article was first published on iheart.com and is republished here with permission