Petanque champ wants his balls back
Publish Date

Wednesday, 13 November 2019, 8:44AM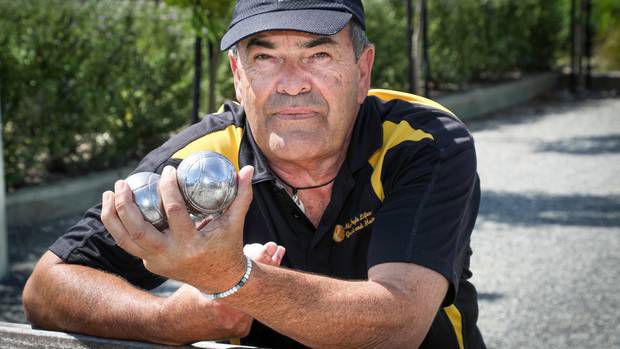 A Hawke's Bay petanque champion whose ute was stolen from his Hastings home has a message for the thieves - bring my balls back.
Inside the ute were Lee Taffard's prized petanque balls, which he used last week to win the 2019 New Zealand Doubles Championship.
Taffard says he doesn't care too much about the loss of the 1988 Toyota Hilux ute, which has 500,000km on the clock.
But the petanque balls - they're irreplaceable..
Last Tuesday thieves struck his Southhampton St address. Taffard, who left the petanque balls in the Hilux so he could practice in his break times, has reported the theft to police who are investigating.
But with another petanque competition coming up in two weeks time, he is getting desperate for the balls to be returned. Not so much the truck.
"The truck is a very distinctive vehicle. It is very old and I don't know why you'd bother. It's useful to me, I've had it for 30 years but it's a 1988 truck with 500,000kms on it.
"It takes years to find a set that suits. If I have to replace them they would cost me around $400, they are very personalised and they suit your needs.
"The balls are irreplaceable. It will take me another 18 months to find a set that behaves."
Apart from being the perfect set for Taffard, the balls do have other "very distinctive" and "very individual" characteristics.
"They are a larger set than most people play with. I am a bigger guy so I need bigger balls.
"I have been in the NZ team for ages. They [the balls] have beaten Australia twice and are very valuable. Give me the balls back, I need them."
Petanque (sometimes called Boules) is a target sport, where participants throw metal balls as close as possible to a small wooden ball called a cochonnet or jack, while standing inside a circle with both feet on the ground.
The game is normally played on hard dirt or gravel. It can be played in public areas in parks, or in dedicated facilities called boulodromes.
This article was first published on nzherald.co.nz and is republished here with permission