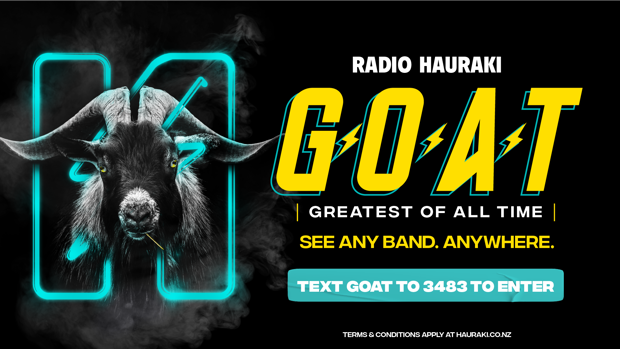 It's the age-old conversation - what is the greatest song of all time? The annual Radio Hauraki G.O.A.T countdown is back and this year, the prize is bloody goooood.

VOTE for your G.O.A.T below and you could win a trip to see ANY BAND. ANYWHERE! Build your own prize to the value of $10,000 and every vote is in to win.

Pearl Jam in New York?
Aerosmith in Las Vegas?
Blondie in London?
Red Hot Chili Peppers in Miami?
Metallica in New York?
Simple Minds in Monte-Carlo?

Live music is back baby!

Be listening from Monday May 23 as we countdown the Top 500 songs as voted by you. 499 songs, but only one G.O.A.T.