Guns N' Roses $5K Double Play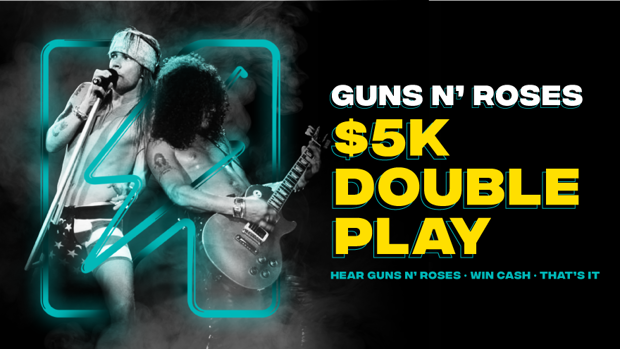 We've already given away $30,000... so why stop now?

The $5K Double Play is back again and this time it's all about Guns N' Roses.

All this week, hear one Guns N' Roses song, win cash for tickets to GNR live in concert in Wellington or Dunners. Hear two in a row win $5,000 cash, it's as simple as that!