Publish Date

Monday, 1 August 2022, 6:00AM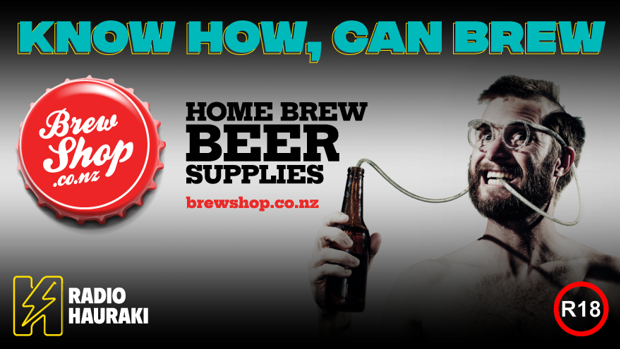 Matt Heath has teamed with the great New Zealander's at www.Brewshop.co.nz and is attempting to brew his own beer.
Follow his journey as he builds up to revealing his creation at Beervana in Wellington on 20th August.
Enter to win a $500 voucher to spend on equipment from Brewshop below. R18
The guys at Brewshop.co.nz are great New Zealanders and have been helping brewers nationwide since 2010. It's NZ's largest beer brewing retailer run by passionate brewers open 24/7 and NZ owned and operated from Hamilton.
They supply all the ingredients and equipment needed for home brewing and craft breweries so….. "Don't buy it, Brew it" - make it yourself, your mates will love you for it!
Brewshop.co.nz has a warehouse full of shiny brewing gear, and mountains of ingredients - malt, hops and yeast to brew your own beer to be as unique as you are. Check it out www.brewshop.co.nz