TAURANGA: Cleaver & Co. ROCKTOBER Workplace Shout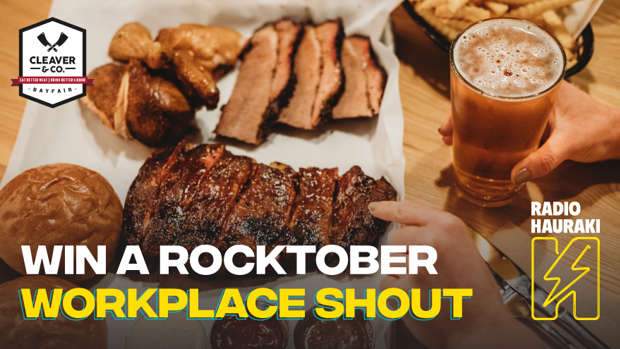 Win a $150 ROCKTOBER workplace shout, from Cleaver & Co. Bayfair and Radio Hauraki
When you get to the end of the week, how about we sort you something from the Cleaver & Co. smoker, it's all the way from Tennessee, lovingly named "Bertie" and some smoked meats spend up to 14 hours low & slow in Bertie.
That's why they never fail to deliver the most succulent, sizzling, smoky meat you're likely to taste.
So, one of the signature dishes, or an epic burger?
Register below to win a $150 Hauraki workplace shout from Cleaver & Co Bayfair!