Watch TVNZ's Patriot Brains to win cash!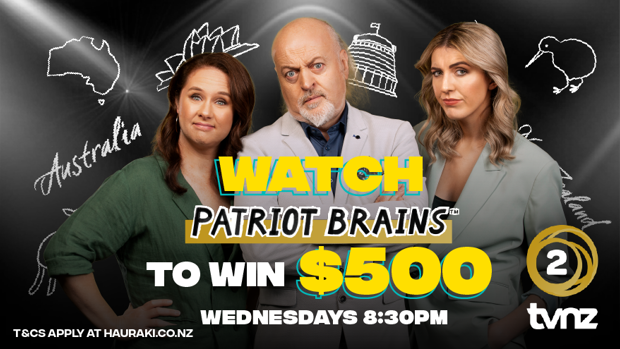 You may think we are over the underarm…. but think again.
It's not a commonly known fact but whenever Australia cheats in a sports match – the nation collectively loses 10 IQ points…don't believe us? Well, we're about to prove it.
Radio Hauraki and TVNZ 2 are proud to bring you a brand-new trans-Tasman TV panel show - Patriot Brains. Kiwi's v Aussies with Bill Bailey thrown in to mediate.
Simply lookout for the Hauraki keyword, then tune into Matt Heath & Jeremy Wells the next morning and you could win $500 cash.
Patriot Brains - Wednesdays 8:30pm on TVNZ 2!

CLICK HERE FOR TERMS & CONDITIONS