Win a workplace shout with Meerkat Matt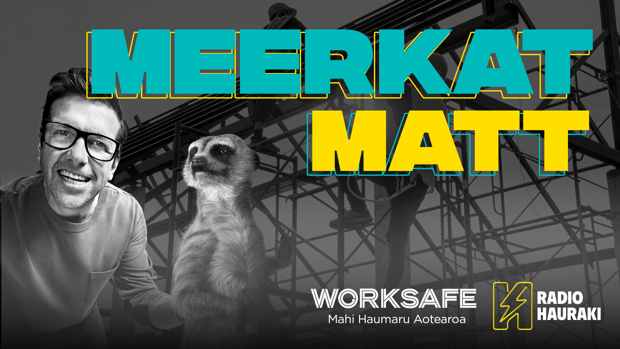 When it comes to looking out for those around them, meerkats' instincts are widely recognised. Collaborative and risk-aware critters, we have used them to highlight the instinct we all have to sense when something isn't right – our inner-meerkats.
Join Matt Heath and Radio Hauraki and become part of a movement... a meerkat movement.
Text MEERKAT to 3483 to unleash your inner meerkat and look out for your team. You could be one of the lucky workplaces to receive a Matt's Meerkat's safety pack.
Ultimately, we want Kiwis to trust in, and act on, their natural instinct for sensing danger. It's time we start listening to our inner-meerkats and do what kiwis do and look out for our mates.

CLICK HERE FOR TERMS & CONDITIONS