Win cash with Matt & Jerry's Big Cash Quickie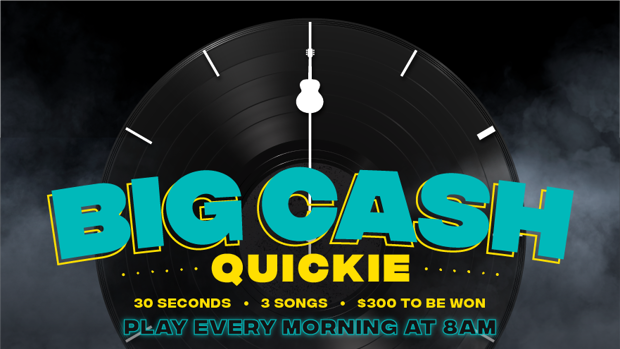 Are you keen on a morning quickie with Matt and Jerry? Don't answer, that was a rhetorical question.  
Introducing... The BIG CASH QUICKIE!!!
Listen to Hauraki breakfast at 8am, guess the song Matt & Jerry are playing and you win CASH! It's as simple as that...  
Call through on 0800 HAURAKI as soon as you know the tune, as the more songs you name the more you win... but... you've only got 30 seconds... SOOO.. It really is a quickie! 
The BIG CASH QUICKIE, 8am weekdays on Hauraki.