Hauraki 50th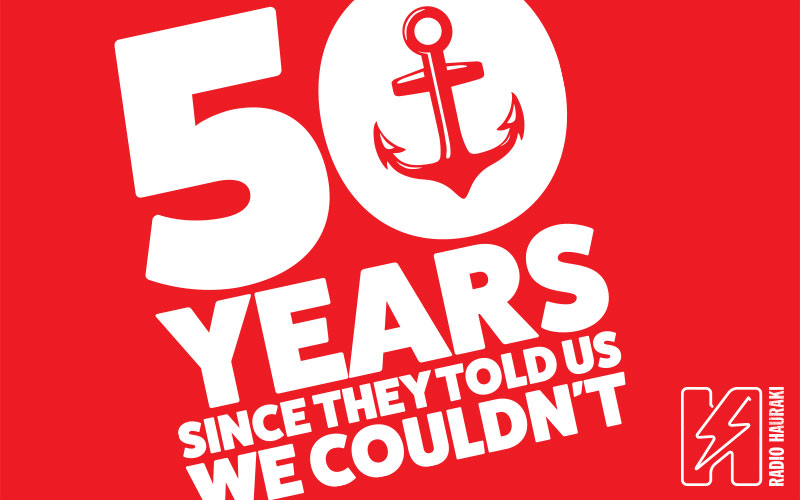 This year, we're celebrating a massive milestone here at Radio Hauraki.
Our world famous station just turned 50 on the 4th December.

It's 50 years since the legendary Hauraki Pirates broadcast from a boat named the Tiri in the Hauraki Gulf, even though authorities told them they "couldn't".
When Hauraki hit the airwaves it marked a change in the way New Zealand experienced radio, providing an alternative to the state owned monopoly.
The evolution of Hauraki is a fascinating story and one we are proud of.   This year we honour the original Pirates and their courageous act of rogue radio brilliance.  They formed the heart, soul and swagger of the brand and this can still be heard, seen and felt today.
We've had many momentous celebrations over the last few months, and will continue to do so as we see out the year. We'd love YOU, the Hauraki faithful, to join us.
Nothing beats the original. Radio Hauraki. World Famous Since '66