Liam and Noel Gallagher set to face off for BRIT Award
Publish Date

Tuesday, 9 January 2018, 9:04AM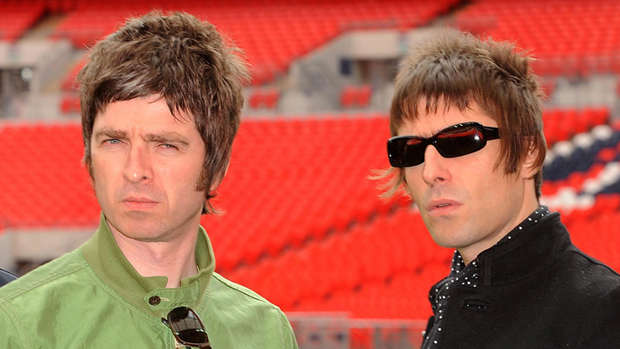 Liam and Noel Gallagher are set to go head-to-head for the first time as solo artists at this year's BRIT Awards.
The outspoken duo - who have been engaged in a high-profile feud since Noel quit Oasis in August 2009 - are both tipped to be nominated for gongs at the annual ceremony in London, with the list of contenders set to be announced on Saturday (12.01.18).
Liam, 45, and his elder brother Noel, 50, are both expected to be nominated for the British Male Solo award, as well as the MasterCard British Album prize, the Daily Star newspaper reports.
Liam enjoyed more commercial success than his sibling in 2017, with his first solo album, 'As You Were', debuting at number one in the UK and achieving widespread praise from critics.
Noel released 'Who Built the Moon?' in November last year and his album also topped the charts in the UK.
Liam's LP also placed at number nine on the Official Chart's Top 40 biggest artist albums of 2017, 10 places higher than Noel's studio effort which placed at number 19.
Despite Liam's huge success, Noel couldn't resist taking a swipe at his sibling's reliance on a handful of songwriters, including Greg Kurstin, Andrew Wyatt and Michael Tighe, to help him create his record.
The guitarist - who pens all his own material and was responsible for penning all of Oasis' biggest hits - said: "I'm offended by singer/songwriters who when you scratch the surface don't do any f***ing songwriting. As far as I'm aware if you scratch the surface of any solo artist in Britain and they've all got a team of songwriters behind them apart from me, Paul Weller and Johnny Marr, I'm struggling to think of anybody else. Richard Ashcroft, Our Kid (Liam) all the way to f***ing Ed Sheeran they've all got an army of songwriters behind them. That's alright, everyone has got to make a living and all that and it's good really because it fuels my arrogance which is good for me. I think as a solo artist it's important that it's coming from you, otherwise what is it? It's someone else's melodies and someone else's words but if that's what you're doing then fine make a living but don't have a big mouth about it."

This article was first published on BANG Showbiz and is republished here with permission.