Muse's Matt Bellamy teases a dreamy new song he wrote in Lockdown
Publish Date

Wednesday, 6 May 2020, 1:08PM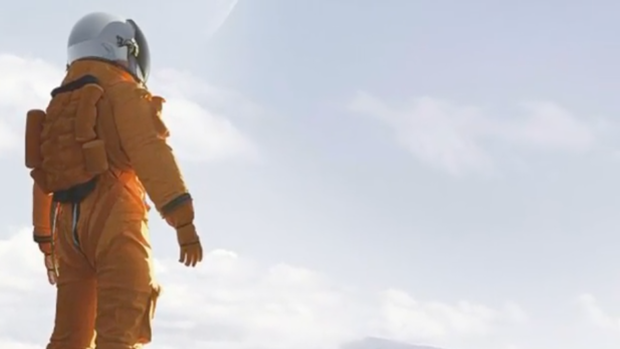 Matt Bellamy isn't letting quarantine stop him from writing new music. On Monday (May 4), the Muse frontman teased a new song via Instagram. All we hear is dreamy instrumental music in the short clip, as a camera pans up from a cliff covered in wildflowers to someone in an astronaut soon peering over the edge. The scene looks like Earth, but you can see an abnormally large moon looming above the space person's left shoulder. The imagery is fitting, as the track's titled "Tomorrow's World."
The coronavirus outbreak has had a personal impact on Bellamy. In March, he shared that his cousin is on the COVID-19 frontlines, working as an Accident & Emergency/ER Doctor with the National Health Service in the UK and urged fans to donate supplies if they were able.
Though he may have extra time on his hands while in lockdown right now, that will be changing soon. Earlier this year, the 41-year-old and his wife Elle Evans announced they were expecting their first child.
"Our little family is growing….. and so is my belly," she wrote in an announcement Instagram post. Baby Bellamy is due in late May.

This article was first published on iheart.com and is republished here with permission