'Nevermind' baby wants naked image removed from 30th Anniversary reissue
Publish Date

Monday, 27 September 2021, 8:40AM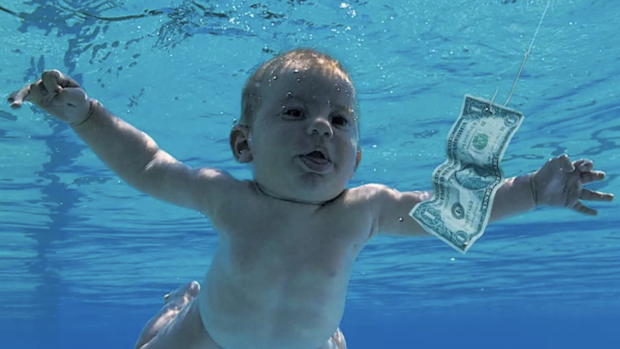 Nirvana's seminal album Nevermind turned 30 on September 24 and is getting a major reissue to celebrate the occasion. The box set is set to come out in November; however, Spencer Elden, aka the naked baby that dons the album's cover, wants that iconic cover to be changed.
Last month, Elden filed a lawsuit claiming the photo sexually exploited him as an infant. As TMZ reports, his lawyer Maggie Mabie is "demanding Universal redact the image of Elden's genitalia from all future album covers." She said her client endures unwanted attention from the media and fans every year on the album's anniversary and declared it's time to "end this child exploitation and violation of privacy."
The lawsuit names 15 defendants — including Kurt Cobain's estate, surviving Nirvana band members Krist Novoselic and Dave Grohl and the band's record labels. Elden is seeking $150,000 from each defendant for allegedly producing, possessing and advertising "commercial child pornography depicting Spencer, and they knowingly received value in exchange for doing so."
Elden claims Cobain initially agreed to place a sticker on the cover, covering up his genitals, but failed to mention that the frontman would only allow the sticker if it read: "If you're offended by this, you must be a closet pedophile." The sticker was never incorporated into the art design.
Nirvana's 30th anniversary edition of Nevermind is slated for a November 12 release and will feature 70 previously unreleased tracks.