Nirvana responds to amended 'Nevermind' cover lawsuit
Publish Date

Wednesday, 2 February 2022, 3:04PM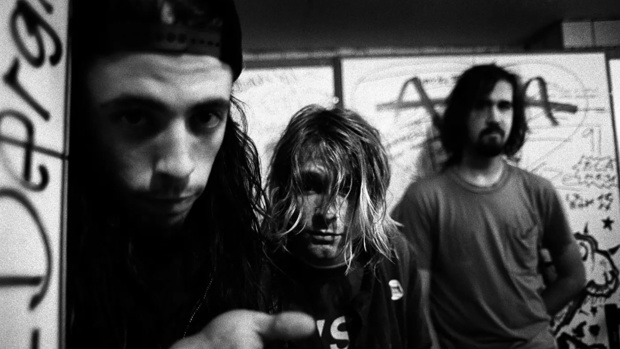 Just over a week after his lawsuit against Nirvana over the Nevermind album cover was dismissed, Spencer Elden — who was photographed for the cover as an infant — refiled his complaint against the band.
Elden's amended complaint, filed January 12 in federal court in Los Angeles, has drawn a forceful statement from Nirvana's lawyers.
"This case must end," states the band's official response. It then adds that "no amendment is possible to salvage [Elden's] claim. In his ever-shrinking pleading, Elden has now dismissed all but one of the myriad state- and federal-law claims he previously attempted to charge against defendants."
Elden's initial lawsuit claims that the Nevermind album cover amounts to child pornography. He accused more than a dozen parties of contributing to the sexual exploitation of a child.
The lawyers then underscored — as they have many times since the initial lawsuit was filed in August — the most damning element of Elden's case.
"The time has run. Elden's decision to not sue these defendants for the past 30 years, despite his decades-long knowledge of their same and unvaried conduct, is dispositive of his claim. It is as simple as that."
In a December 23 hearing, Nirvana's lawyers pointed out that Elden has recreated the iconic album cover multiple times as an adult to celebrate milestone Nevermind anniversaries and therefore profited "from his celebrity as the self-anointed 'Nirvana Baby.'"
Dave Grohl was asked last fall in a few interviews to weigh in on the lawsuit. The drummer said he was open to altering the cover for future versions of the album, but expressed no sympathy for Elden's apparent flip-flop regarding his involvement.
"Listen, he's got a Nevermind tattoo," Grohl said of the plaintiff. "I don't."
Take your Radio, Podcasts and Music with you