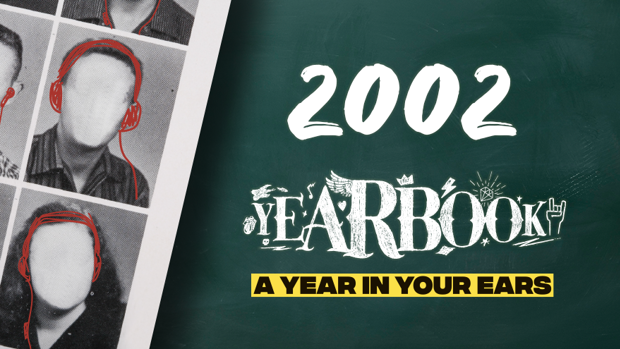 In 2002 Queens of the Stone Age released 'Songs for the Deaf' featuring Dave Grohl on drums.
Blink-182's guitarist Tom DeLonge started another band called Box Car Racer.
American Idol began – and so did a lot over over-singing and David Bowie released his twenty-second studio album 'Heathen' featuring covers of Pixies and Neil Young.
Kiwibank was formed, Canterbury's population hit half a million, Aunty Helen became the PM for a Second Term and we were watching some of our own on the big screen in the 'Lord Of The Rings: The Two Towers'.

Georgia's Top 9 Songs of the Year

The General's Feature Album
Take your Radio, Podcasts and Music with you