Man inserts 15 needles into his penis for "satisfaction"
Publish Date

Tuesday, 27 June 2017, 3:39PM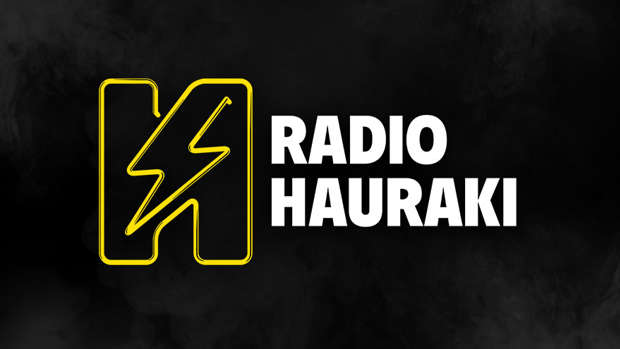 Get ready for the most f*cked up story of the week!
A 35-year-old man was rushed to hospital after putting 15 sewing needles into his penis...The man had the needles in his penis for around one year and sought out medical advice after suddenly feeling intense pain and seeing blood while urinating.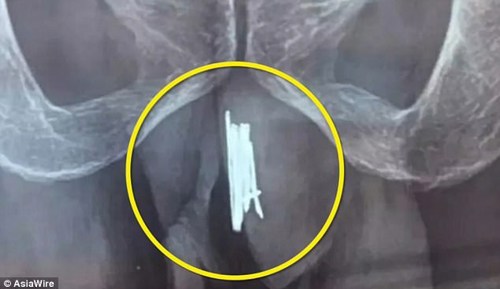 Doctors spent an hour and a half removing all craft tools from the narrowest part of the penis on June 20.
The 15 sewing needles measured from five centimetres (1.96 inches) to 10 centimetres (3.94 inches).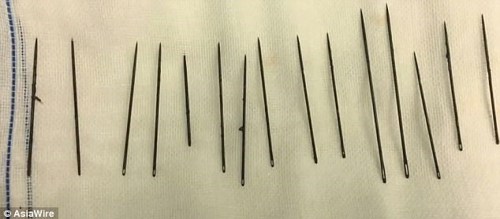 The man said he had been sticking needles in his genitals for about a year. WTF?! 
Dr Cao Zhiqiang, a urologist said an x-ray showed the needles stuck at the membranous urethra, which is also the narrowest part of the male urethra. 
The patient claimed he did not feel any pain as he put the needles in with the pinhead up. However, with 15 needles inside the penis, it began causing him pain and bleeding while urinating...No shit Sherlock! 

Dr Liu Long, chief urologist and Dr Cao used an ureteroscope to examine the urinary tract, as well as resectoscope and laparoscope. By using a guidewire, the needles were taken out bit by bit. 'The operation was about an hour and a half long. I am sweating and my hands are trembling when it's over. This is not an easy one,' said Dr Cao.
This article was first published on dailymail.co.uk and is republished here with permission.